'Thank a teacher day' May 20th 2020 see information below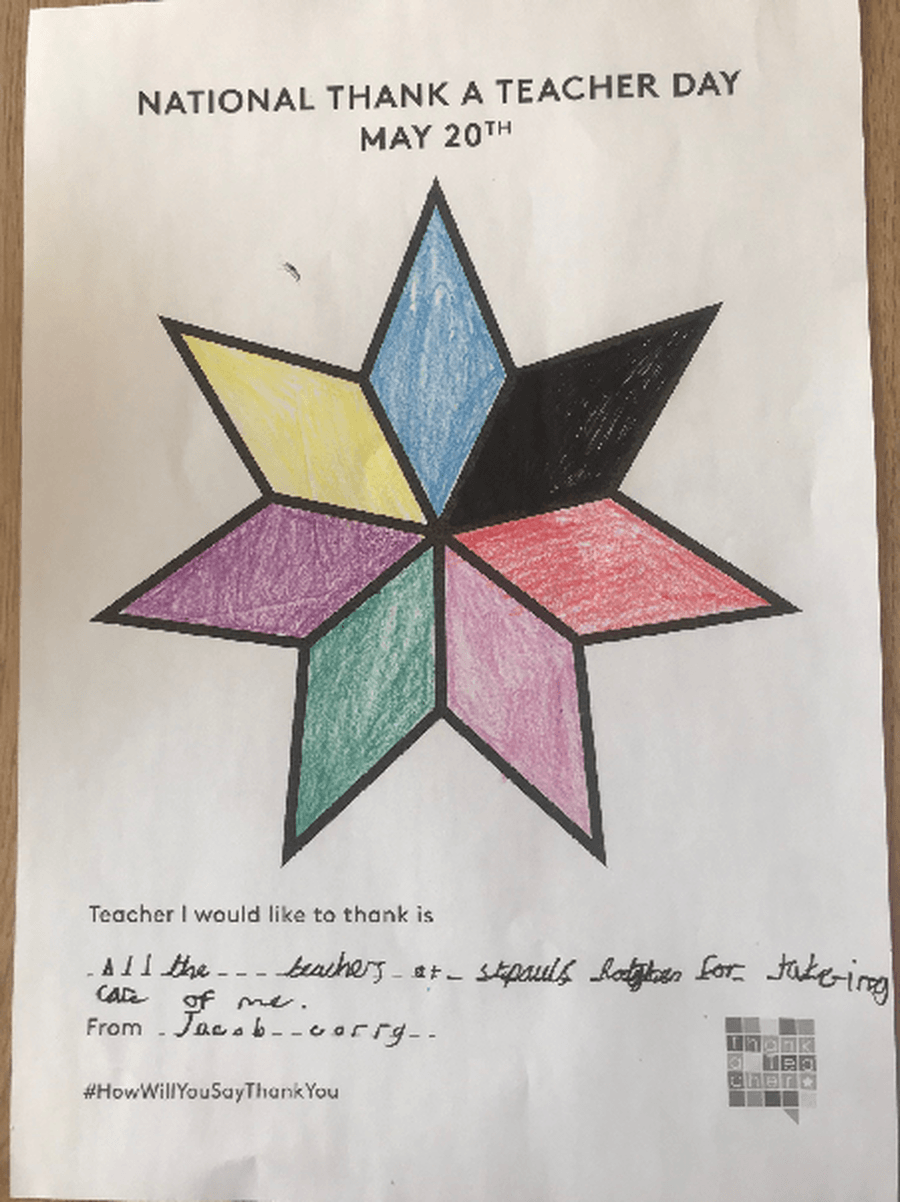 A message from all the staff at St. Paul's to our pupils, families and friends. We miss you all and hope you are keeping safe and well.
Welcome Information to parents of children starting Early Years in September
Don't forget to access Google Classroom and Purple Mash whilst at home.
Watch a video of a story being read to you by a familiar smiley face.....................
Mrs. Henderson's Personal Message as the school closes on March 20th
Please see our personal message of 'Hope' to share with you all.
Nursery applications now being taken for Autumn Term 2020 - please contact the school office
St. Paul's C E Primary School is offering
Nursery Applications now being taken for April 2020
Please contact the school office on 0161 624 9019
Our school football team played on the pitch at half time during the Oldham Athletic v Cambridge match on Saturday. Here they are in action: