Nursery Applications now being taken for September 2018 - Please contact the school office on 0161 624 9019

week 9 November 12th - 16th November 2018
| | |
| --- | --- |
| Week 9 Reception to Yr 6 including Resource Classes | % Attendance |
| Lower Resource | 90% |
| Upper Resource | 97.1% |
| Reception | 91% |
| Year 1 | 96% |
| Year 2 | 99.3% |
| Year 3 | 99.2% |
| Year 4 | 97.3% |
| Year 5 | 96.1% |
| Year 6 | 97% |
| Overall last week | 96.4% |
| Overall this term | 96.3% |
Well done to year 2 with 99.3%
Attendance Bear will enjoy sharing your learning this week.
Weekly Attendance 2018.2019
Week 10 12th-16th November 2018
Visiting the Mayor
Following the opening of the Peace and Sensory Garden in November last year, Mayor of Oldham - Shadab Qumer - invited us to visit him at his Council Chambers in Oldham Civic Centre. Today the school councillors visited the new mayor of Oldham, Javid Iqbal. Mr Mayor took us to the council chambers where we were able to sit down and ask questions using the microphones before touring the offices to see where he works.
Leavers' Service at Manchester Cathedral
As mentioned in the Crux magazine, on June 15th 2018, Year 6 were invited to Manchester Cathedral to celebrate their lives at St. Paul's CE Primary School and wish them well for their next step into secondary education.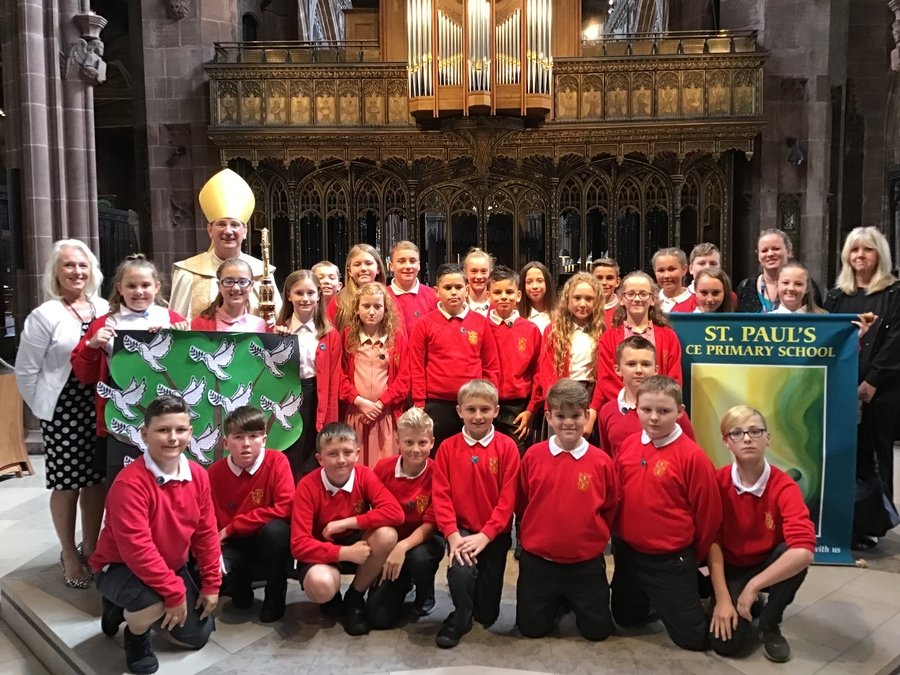 Head teacher for the day
This week, the pupils at St. Paul's Primary School have had the opportunity to prepare and give a speech to the rest of the school community of why they should be voted 'Head teacher for the day'. With some fantastic speeches, it was down to the children to fill in their voting slips and vote for a leader. The voting slips were counted and it was Alfie that was voted winner to become Head teacher with a close second place, Jacob, as Deputy head teacher.They will get the chance to fulfil their roles after half term - leading an assembly, answering phone calls and attending meetings etc. Well done to all the children that entered.
Parent Support Group Fundraising
Thank you to the Parent Support Group who have organised fundraising events to raise money for the school. They presented a cheque this morning in assembly for £1800. This will be going towards developing the outside environment and the 'walk-the-mile' initiative around the school grounds.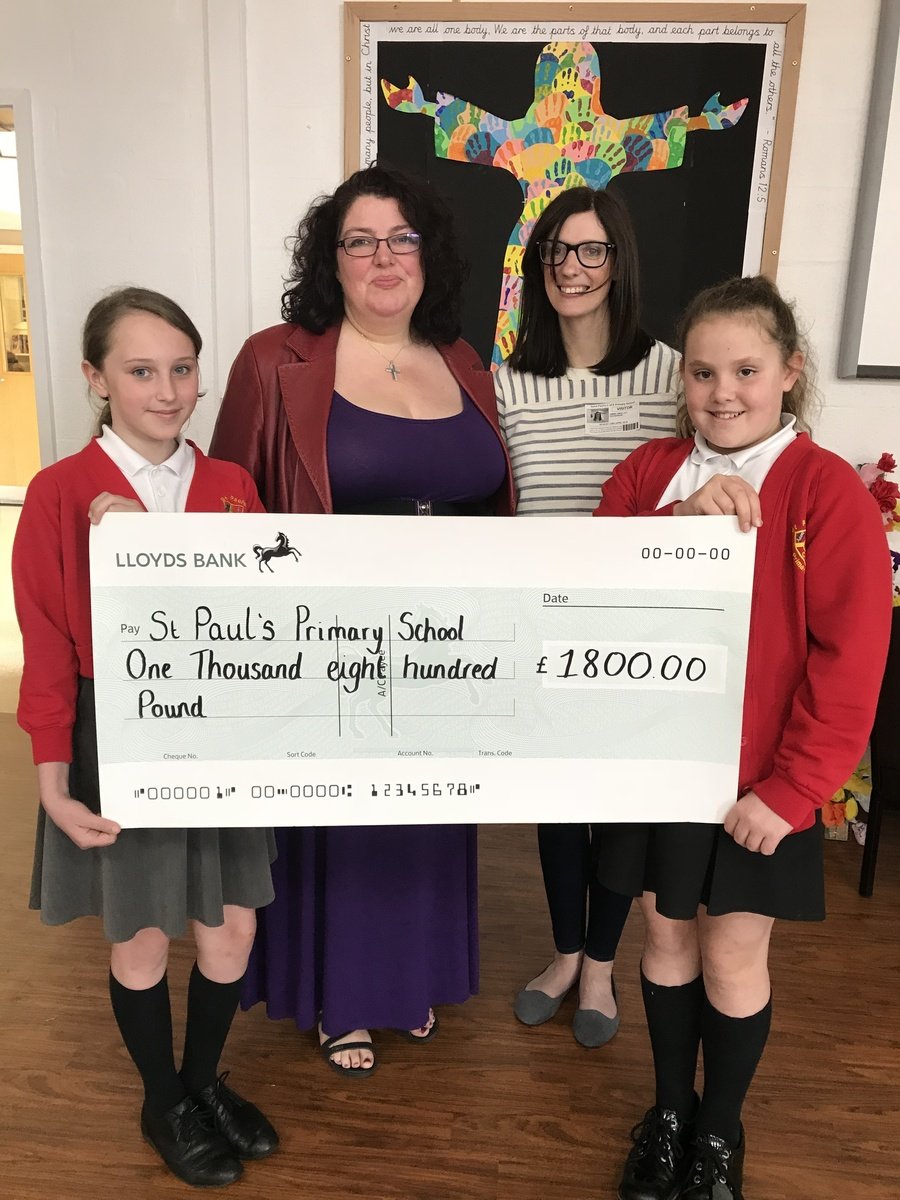 Easter Celebrations
This year we celebrated the Easter story at St. Paul's Church. It was a fantastic performance by the Year 6 pupils and the choir.
Decorated Egg Competition
What egg-cellent entries we had this year! So many egg-citing designs to choose from.
Thank you to all the pupils and families that entered. Look at the photographs to see the winning entries.
A Peace Ceremony to celebrate the 6th Anniversary of our Pledge to Peace
On Tuesday 28th November we held a Peace Ceremony to open our Peace and Sensory Garden. This was a special event to mark the sixth anniversary of the launch of the Pledge to Peace at the European Parliament in Brussels. We were joined by the Mayor of Oldham, Cllr. Shadab Qumer, to celebrate this special day as we were the first school to sign the pledge.
Open Sessions
Please contact the school office to book your tour
0161 624 9019