Sports Week
Monday - Foundation Stage and KS1 Sports Day
Tuesday - Year 5 and Year 6 Sports Day - CANCELLED DUE TO WEATHER CONDITIONS THIS MORNING
Friday - Year 3 and Year 4 Sports Day - CANCELLED DUE TO WATERLOGGED FIELD
Business Enterprise
Year 6 will be selling their products everyday for the rest of this week.
St. Paul's Rose Queen Service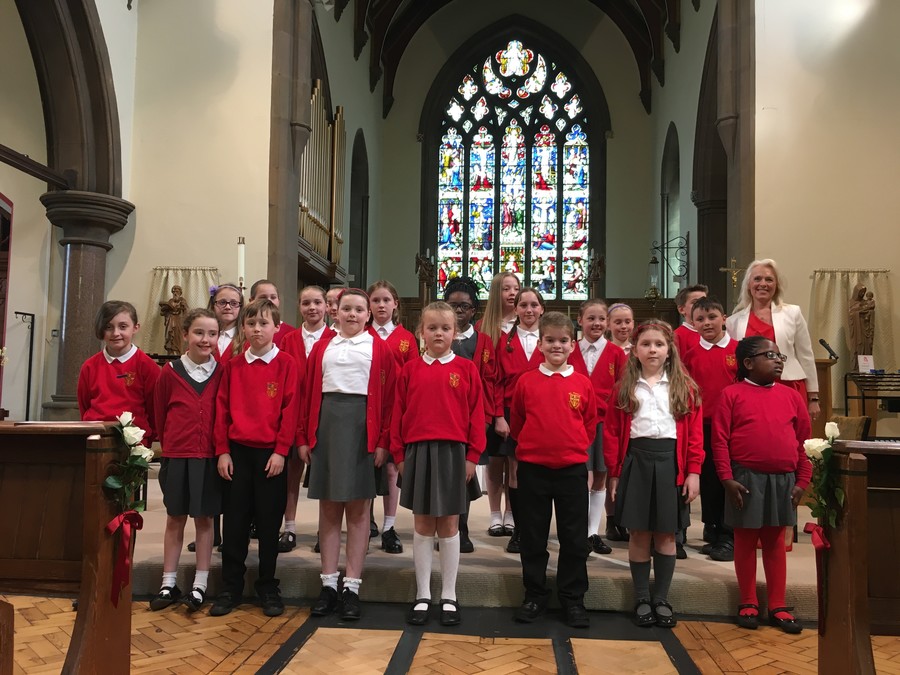 On Saturday 22nd April 2017, Amelia Hamblin, an ex-pupil of St. Paul's, held a Rose Queen service at St. Paul's Church. This occasion was to raise funds for the restoration and development of the church and also build relationships with other Rose Queens and their churches. The school choir provided entertainment during the service by singing some of the songs that they had learnt for Easter. The service was a great success as wonderful feedback was received from those who attended. Mrs Hamblin would like to thank all the children and their families for supporting this event and representing our school.
Well done to all the children who entered our Easter Competition to design an Egg within a scene. As you can see from the fantastic designs, the decision to choose a winner was very difficult.
Early Years / KS1 winner: Harvey Albert
Key Stage 2 winner: Sarah Lewis
Our School Newsletter
A team of Year 6 children are going to create a monthly newsletter to share some of the news and learning that is taking place in our school. A hard copy will be available from Year 6 for a donation of 20p, alternatively a digital copy will be available here on the website. Our first copy - February 2017, is available now.