Indoor PE: Thursday and Friday. Learning Journals and Spelling Folders to be returned on Friday.
We started the new half term by spending the week learning about fireworks! We collected data on Year 2's favourite firework and made tally and bar charts. The winner was sparklers!
We have created firework pictures using the paint programme on laptops and made moving fireworks using triangle, pentagon and octagon shapes. We painted fireworks pictures then wrote lots of fantastic adjectives, sound words and great verbs around the outside. We then looked at a variety of firework poems to see how they were written. We used the ideas and our vocabulary to write our own firework poems.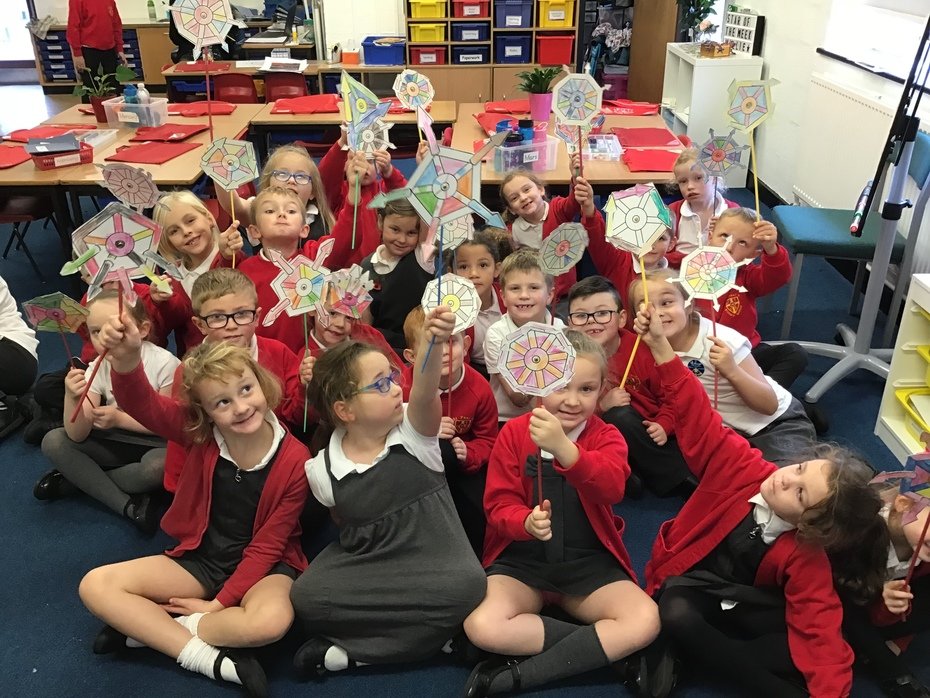 Also during this week, we have begun a new class book for this half term, the first chapter of which was set on Bonfire Night! The children are going to love studying The Owl who was afraid of the Dark. We are also reading for pleasure, a new class novel: The Christmasaurus.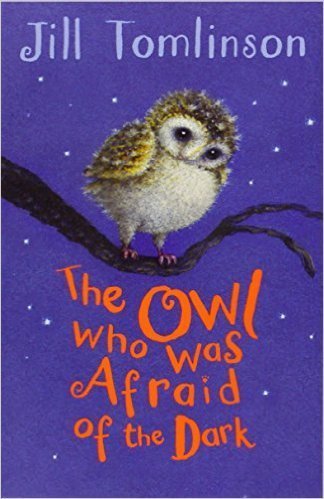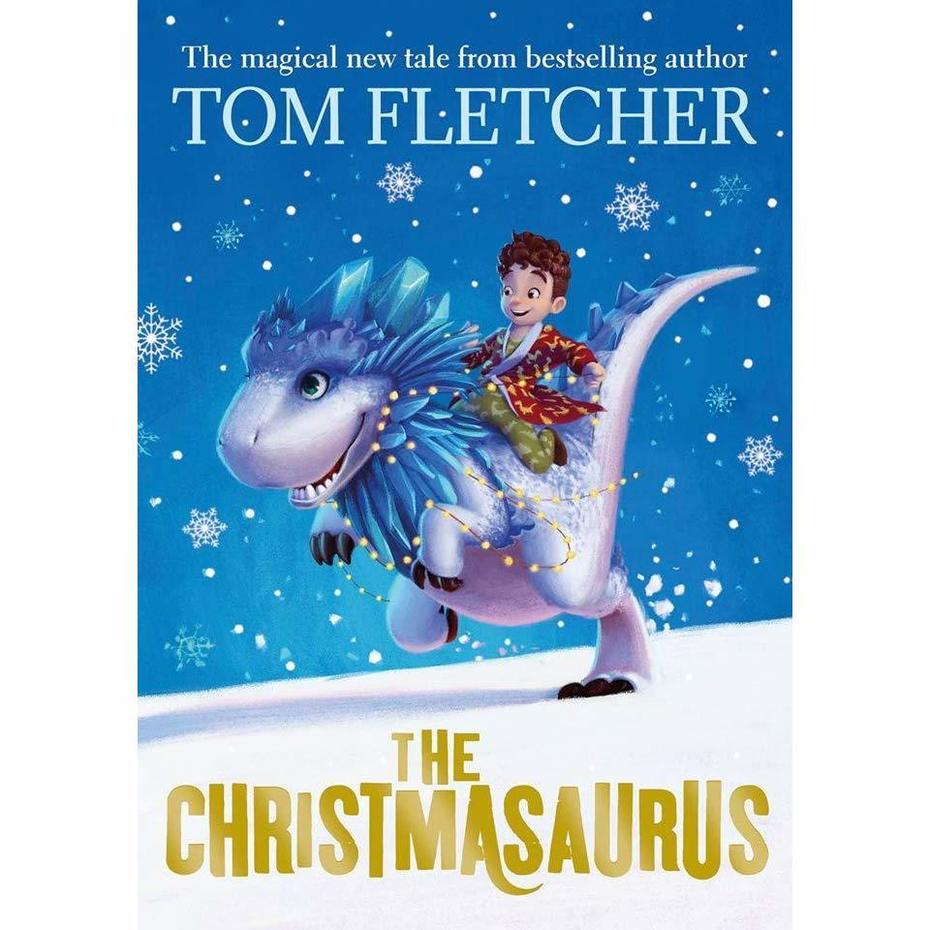 PE this half term is on Thursdays and Fridays and both lessons are indoors. Friday will be gymnastics with Miss Martland and here are some photos from our first lesson, working on team balances.
We are at the end of the first half term in Year 2. It has been a great half term and the children have made fantastic progress in their attitude to learning and especially in their ability to make links in learning. Here are some of the things that we have done over the last few weeks:
Investigating materials in Science; to see if they are waterproof and will protect the gingerbread men and to see if they will absorb water for spillages!
Celebrating Harvest at St. Paul's Church:
Learning to calculate multiplications by creating arrays:
Joining in with the Greater Manchester Daily Mile celebration day:
Following notes and playing in time during our music lesson:
Science
We have been investigating the uses of materials. We explored the school grounds to look for natural and man-made materials. We have learned about transparent, translucent and opaque materials and loved making glasses with lenses using the different types of materials!
Maths
We have worked on representing addition in different ways, including part whole models and bar models. We enjoyed a number challenge with calculations to solve out in the playground. Evie said "This is like learning and playtime"!
PE
Movement skills and games with Alex from Oldham Athletic Community Trust:
The children have settled in well to a new school year. During the first few days in Year 2, we have learnt new songs and decided what we want to be when we grow up. Here are the children decorating Lego figures in the clothes they will wear in their jobs!
This week, we have begun to read our class text The BFG. We have focused on the chapter where Sophie is snatched from the dormitory. We looked at the vocabulary used and the impact that it has on the reader, then used these phrases in our own police report (in character as a child in the orphanage). Here is Noah's fantastic writing: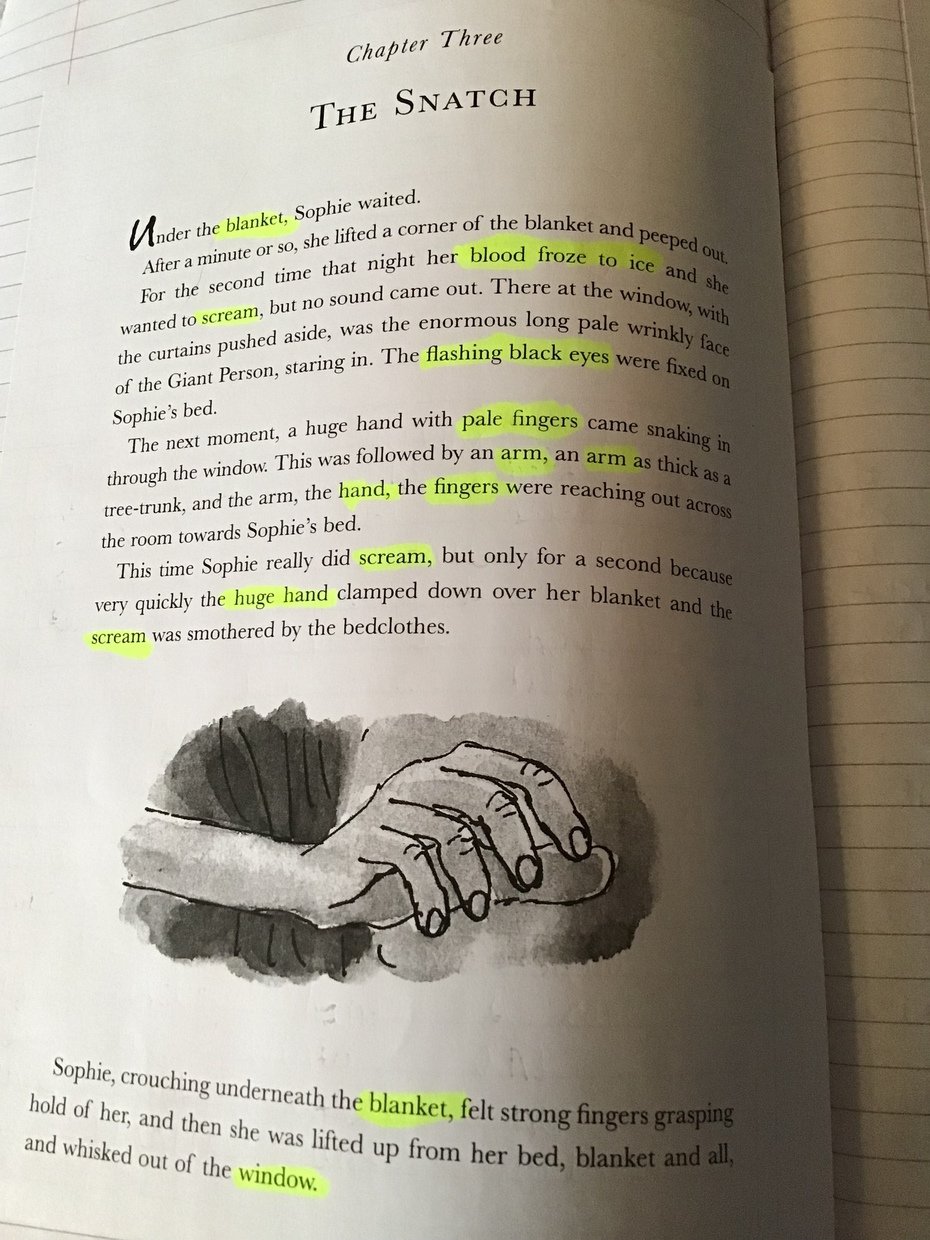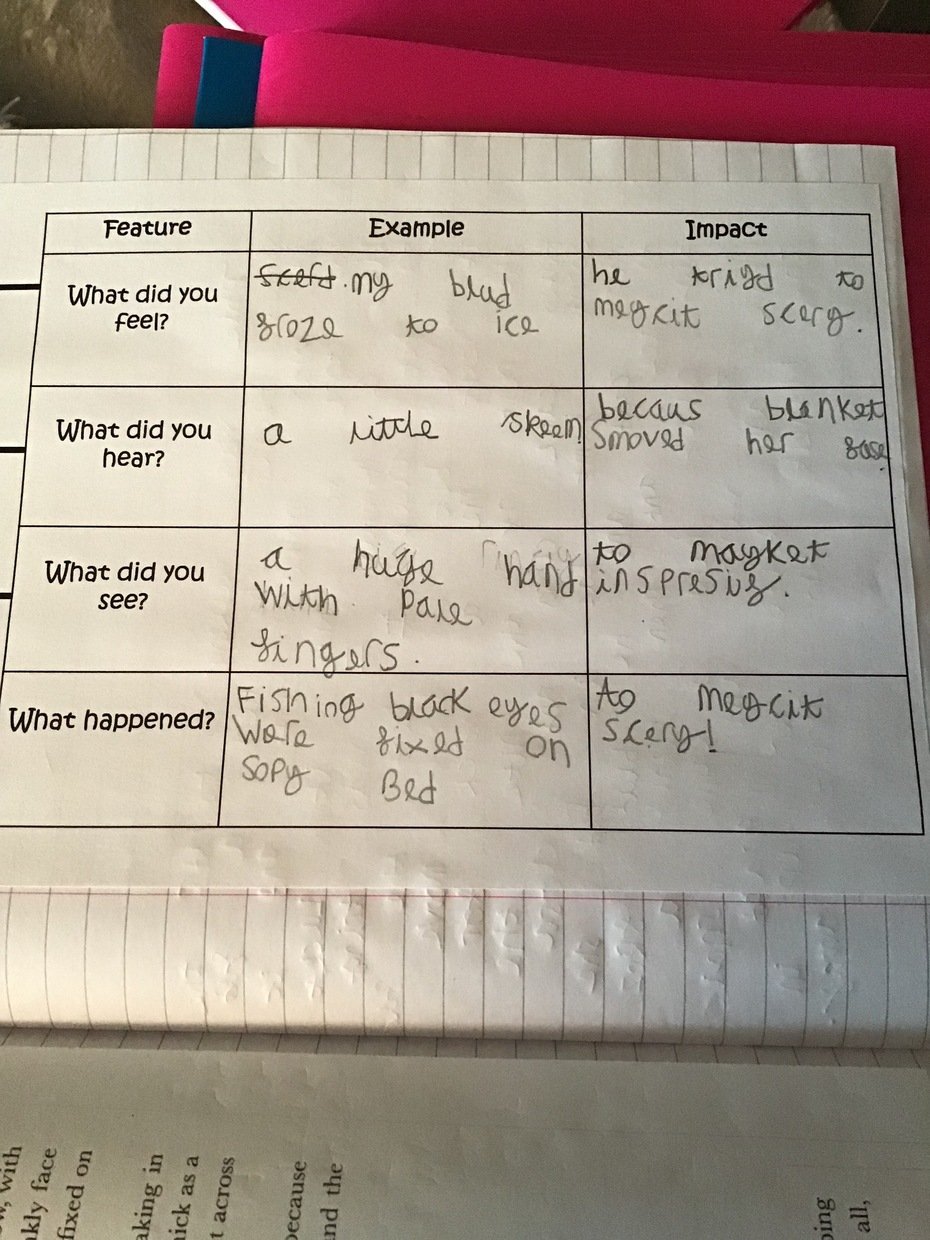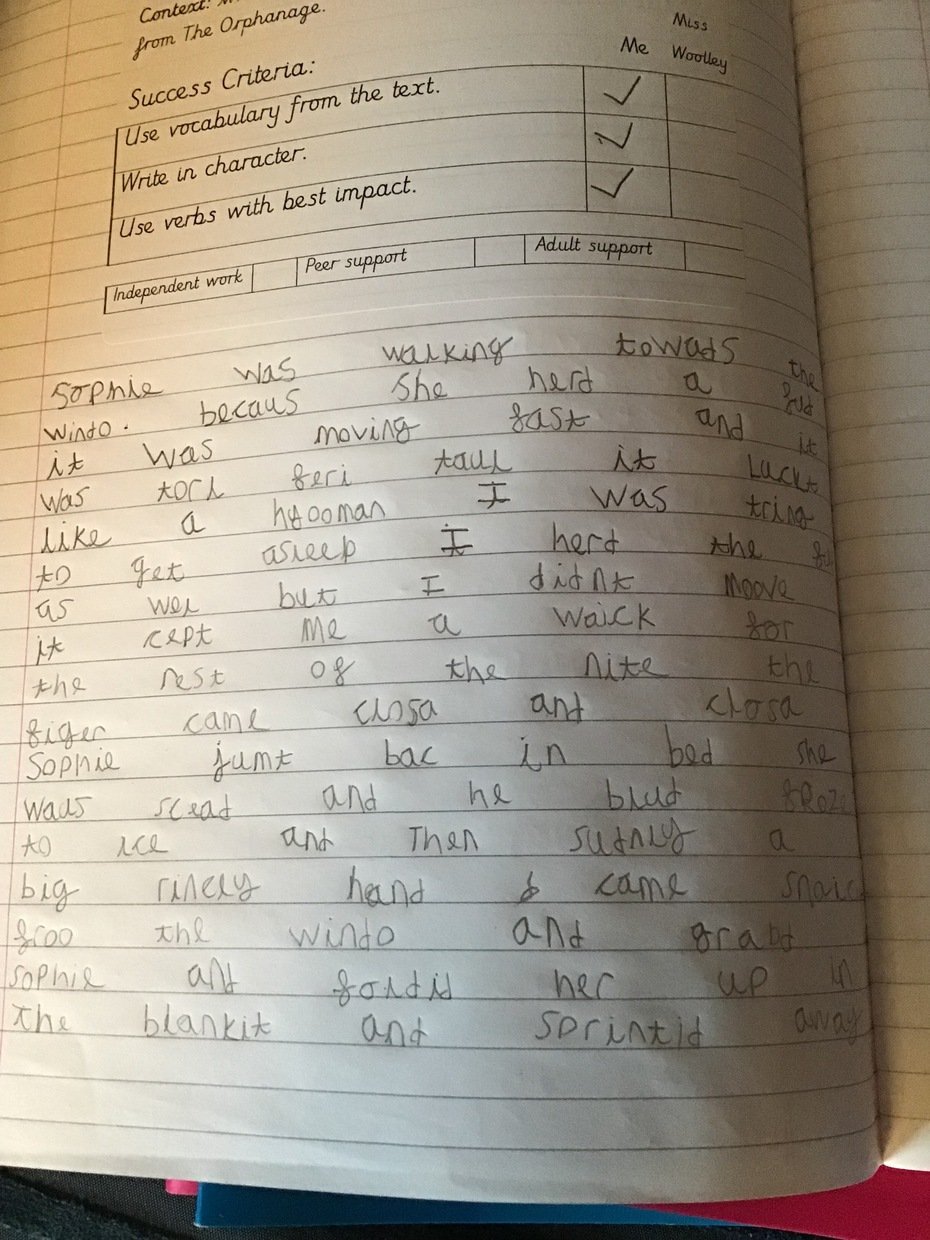 In Maths, we have been working together to partition 2 digit numbers using different equipment:
Finally, we have also begun our Science topic: The uses of materials, RE: The Bible and History: Significant People. Here is our list from our first History lesson, of famous people that the children know. They decided that Donald Trump was the most famous!