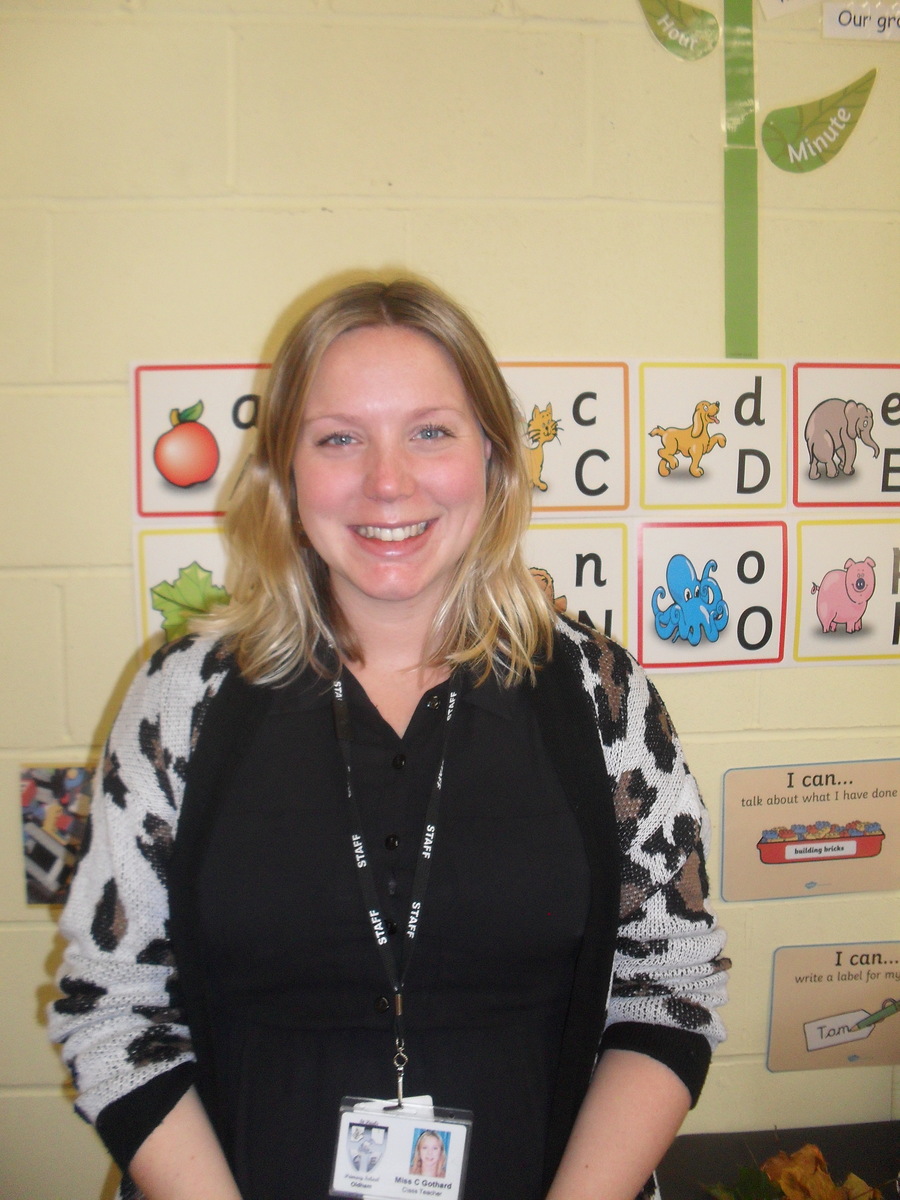 Mrs. C. Haigh - Class Teacher (On maternity leave)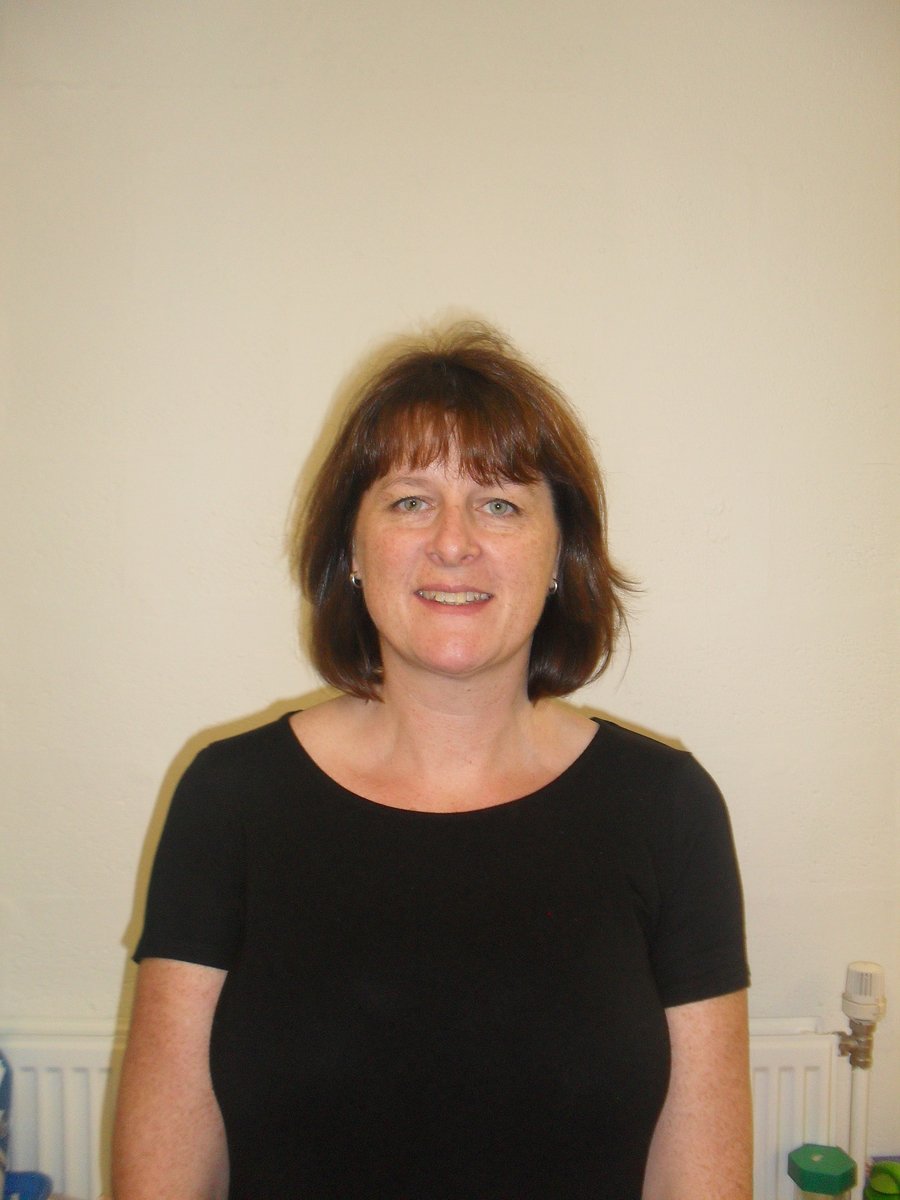 Mrs. D. Westhead - Class Teacher (Covering maternity leave)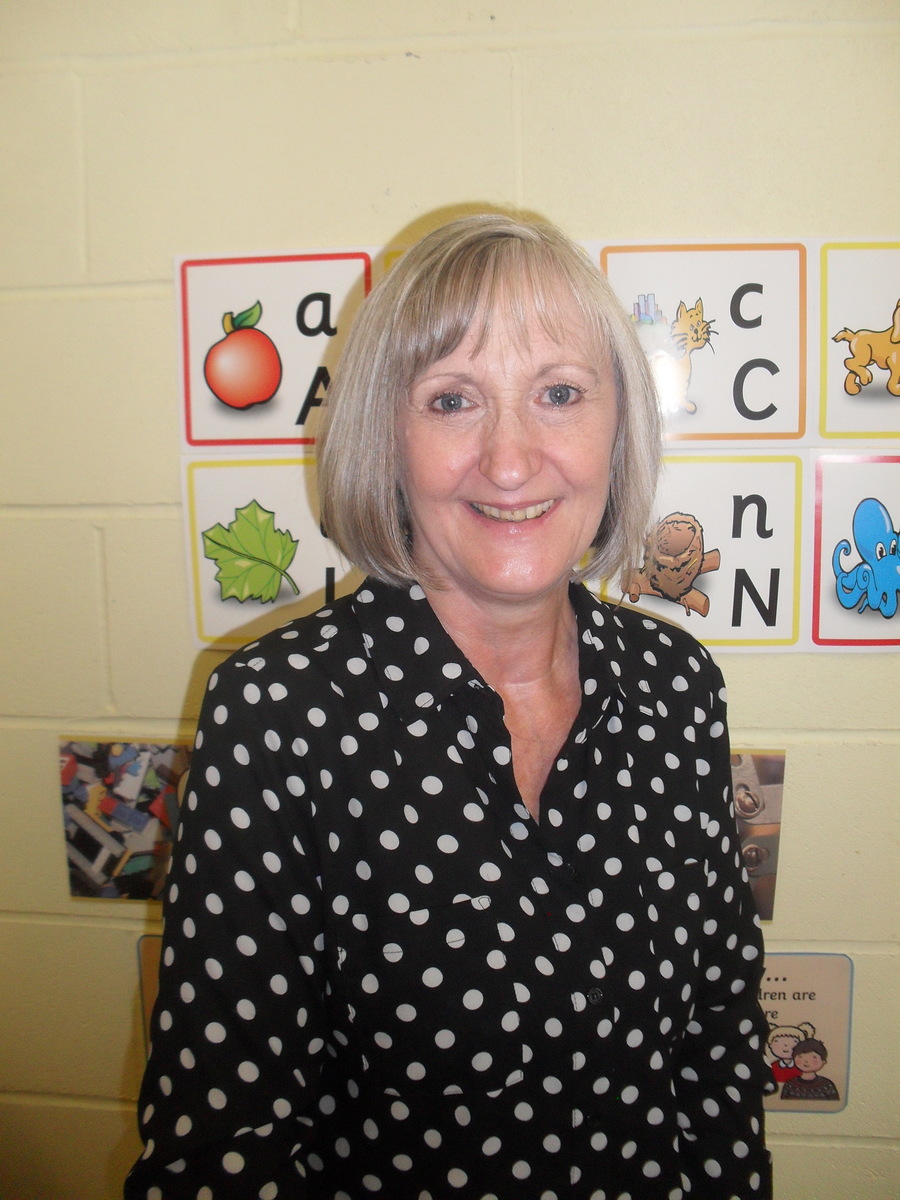 Mrs. K. Heap - Learning Support Assistant
Welcome to the Year 1 page of the website.
On here you will find regular updates about what the children have been doing in school.
Mrs. Westhead is covering Mrs. Haigh's maternity leave.
PE - Autumn term 2 2018
Outdoor P.E kit is needed on Tuesday. Children will need long trousers, a t-shirt, a jacket and some trainers.
Indoor P.E kit is needed on Thursday.
Friday 16th October 2018
What a busy week we have had! Thank you to all the parents who came to Parents' Evening. We hope you enjoyed looking at the books and displays showing our learning.
We had a great time at the Pantomime, Cinderella. The children were entranced by the characters and costumes and were very involved in the story. It was great to see all the pupils laughing and singing. Some of the comments made by the children included: "That was so funny", "It was great", "The men dressed as ladies were really silly", "I liked booing the baddy".
We have found time for learning too and started reading The Snail and the Whale by Julia Donaldson. In Maths we explored 2 digit numbers, looking at place value. We explored patterns on the 100 square and found one more and one less than a given number.
On Friday we were busy supporting Children in Need. We tackled the obstacle course (in our pyjamas) with a lot of enthusiasm.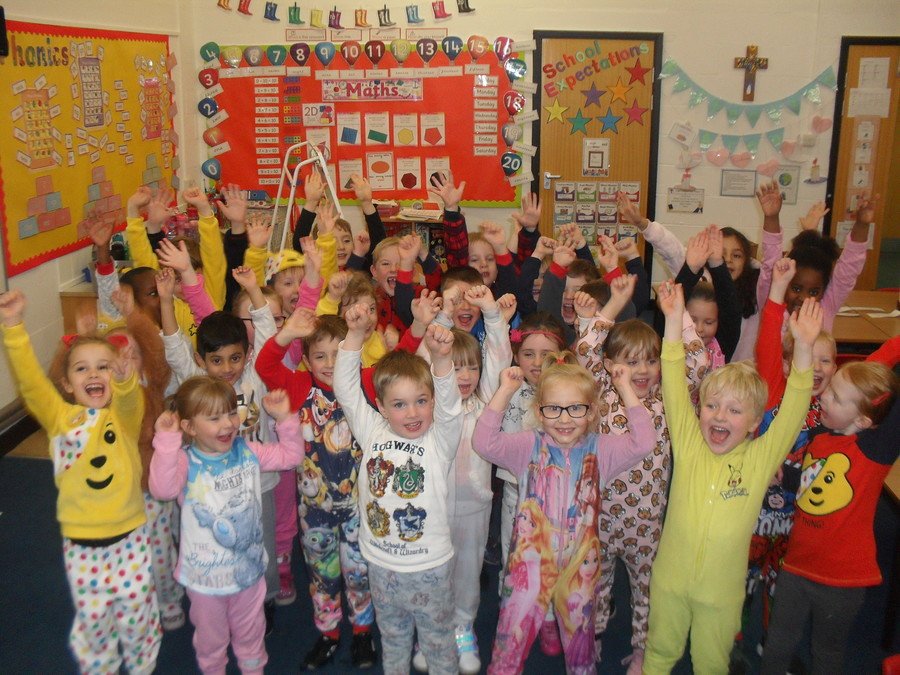 Friday 12th October 2018
We are learning about different weather conditions this week in science. We have been creating weather diaries and checking each day. On Friday we had a special service in church to celebrate harvest. We sang a song called "Cauliflowers fluffy". In Art and DT we made jointed teddies that could be 'old' or 'new'. Some pupils tried to make their teddy look brown, worn and patchy; some were colourful and patterned.
Friday 5th October 2018
This week we have learned about 2D shape in maths. We sorted shapes by looking at their properties and used a Venn diagram to find shapes that shared some of the same properties. We used hoops on the carpet to sort shapes first, then we used pictures that we cut out and stuck on to a Venn diagram.
Autumn 1 2018
The children have settled well into their new class. They have been learning the new routines and working hard.
Our learning this term will include:
Science - our topic is Seasonal change - autumn into winter.
History - we are learning about toys in the past.
Art - we are drawing and painting autumn animals and self portraits.
Maths - we are learning about numbers to 20 and beyond. We will be counting, adding and subtracting. We will also learn about 2D shapes.
English - we will look at different texts, linking some stories to our topic of toys. Our focus will be on writing 'super sentences' and remembering spaces between our words.
Here are some pictures of our learning.